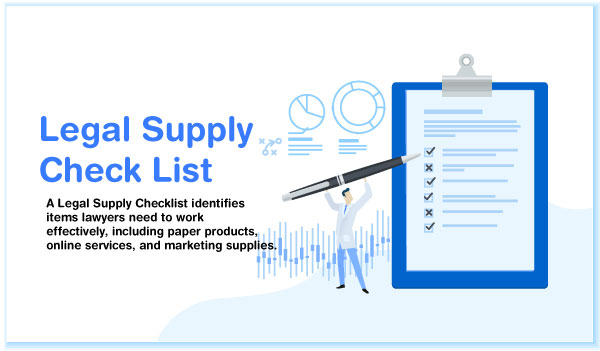 About 130 years ago, Julius Blumberg opened his first store on Manhattan's Lower East Side. Over the years, the company focused on products and services for the legal profession. During the 1980's, the Company added online ordering, e-communications, and web services. During the Covid-19 Crisis, the company continues its tradition of serving lawyers wherever they work.
A Legal Supply Checklist identifies items lawyers need to work effectively, including paper products, online services, and marketing supplies. Review the checklist below to identify items needed to work from home and then shop at Blumberg's website by product type or practice area, or download a catalog. For ordering help, chat online or call 800-520-6278. Stay safe and be well for your clients and your family!
Supplies
Binders | Envelopes | File Pockets | Paper | index Tabs | Legal Pads | Message Systems | Stationery | Stickers
Services
Copyright & Trademark | Corporate Formations and Dissolutions | Legal Forms | Registered Agent
Software
Accounting | Calendaring | Case Management | Client Intake | Certified and Registered Mail | Document Assembly | Legal Forms | Phone Slips | Timekeeping
Marketing
Business Cards | Brochures | Web Site Content | Pamphlets
Resources
Learn more about Blumberg by reading articles about its history and name change. Improve your practice by reading books like the ABA's Practice Checklists, CAP's Organized Lawyer, and Penguin'sGetting Things Done. For more practice tips, see posts at Blumberg Blog about checklists, journaling, marketing, organizing, and technology.