Is your law firm looking to hire an SEO agency that can help it generate more leads online and make your website rank higher on Google search results? If so, you're in luck. Hiring a legal SEO agency sounds like a simple task until you're ready to get started and you realize you don't know where to begin.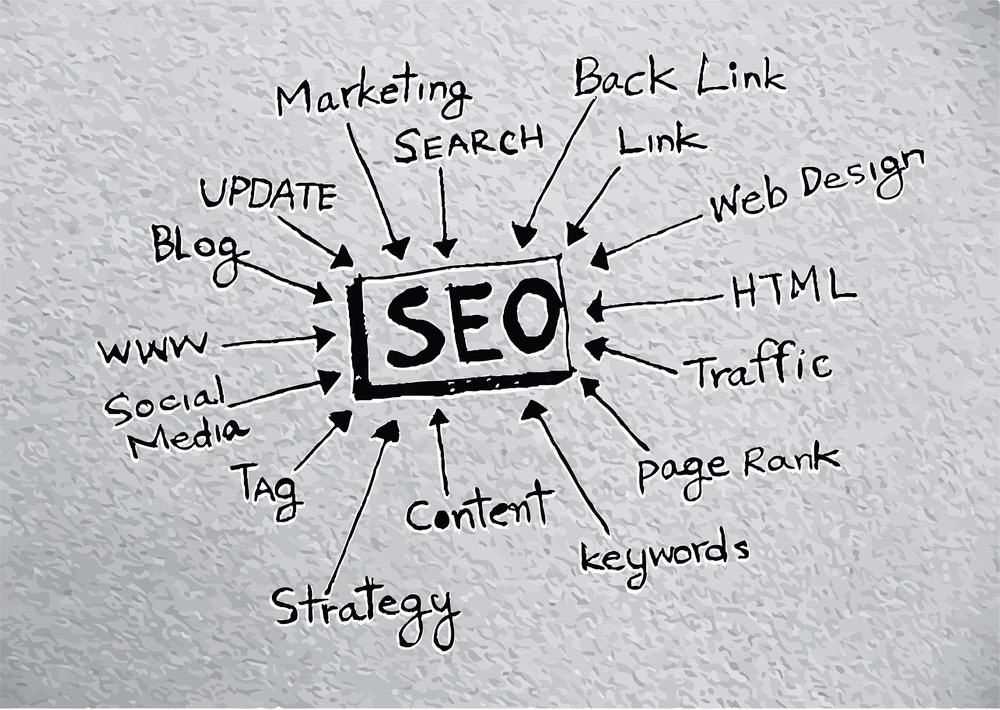 This article will guide you through a few major decisions you may have to make by highlighting the dos and don'ts of hiring a law firm SEO agency. That way, your firm can make a well-informed decision it won't regret.
Do hire an experienced SEO agency.
An experienced agency has previously worked with clients in your industry, so it is likely already familiar with some of the most common pain points law firms like yours may encounter. Having an agency on your side that knows what achieving success in search engines looks like and remains up-to-date on the latest SEO occurrences for a living is a foolproof way to assure that your firm's SEO practices will satisfy the algorithm.
While hiring a friend or a relative familiar with SEO may sound like a good idea, SEO is ever-changing, and only the experts have the knowledge and resources required to quickly overcome major SEO updates and pitfalls that may be lurking in the foreseeable future.
However, defining an experienced agency doesn't stop at its track record, and there should also be some evidence available to back it up. When hiring an experienced SEO agency, there is no better way to verify its credentials than to do your own research.
Below are a few areas where you can look for more information on an agency:
Company Reviews
If you're looking for a digital marketing agency, reading company reviews is a smart way to get a glimpse of what working with the agency might be like. Reviews from a reputable source, like Google My Business, are unbiased, and they can reveal a lot about a company, from what it offers to how it handles its clients.
According to Qualtrics, 93% of consumers say online reviews have influenced their purchase decisions. If you really want to know how professional an SEO agency is and how they will handle your SEO campaigns, reviews can be an excellent resource.
Case Studies and White Papers
SEO agencies who are proud of the results they have produced for their clients usually promote these milestones in case studies or white papers. According to Business 2 Community, 71% of B2B consumers have used white papers in the last year to research purchasing decisions.
Case studies and white papers are marketing tools SEO agencies use to promote what they can offer clients. In the eyes of your law firm, they can be seen as stepping stones that help narrow down your list of potential companies.
Since hiring a highly-experienced SEO agency can be a costly investment, it's essential for your law firm to perform the research needed to ensure that it's putting its online visibility in the right hands.
Don't expect high quality at unusually low prices.
How much would you be willing to pay to see your website soar to the top of Google search results in a matter of days? Now, when you compare that price to the unbelievably low rates several SEO agencies are offering online, it sounds like a steal. But is it really a good bargain?
All SEO services aren't created equal. Behind the work of every SEO company, there's a team of specialists working tirelessly on your account. Your law firm has its own unique challenges and expectations, so I'm sure you are hoping the brightest minds with years of experience will be assigned to your account. However, it isn't realistic to prioritize unrealistically low pricing and expect no decline in quality, whatsoever.
Now that we've discussed the price, let's discuss the promises being made by certain SEO agencies and your expectations, versus reality. Have you ever reached out to a legal SEO agency that guaranteed your law firm top-of-the-first-page placement on Google search results in a few days or less? While it may sound enticing, this is an obvious red flag.
For starters, it isn't possible for several reasons:
SEO can be unpredictable.
There is no specific way to determine when Google's web crawlers will be scouring your site to gather the most updated information.
Organic placement on the top of the first page is so competitive, and no amount of money can guarantee it.
Many of the low-cost prices you come across may be in the form of an SEO package. Turnkey solutions aren't always bad. But in many cases, they do not include the customization your law firm needs to perform at its best.
Do establish clear goals and objectives for your SEO campaigns.
What truly separates a good SEO agency from a great one is how well it considers a law firm's unique goals and objectives. After all, it is your law firm, so any law firm SEO agency you work with should be open to hearing your input.
Ideally, an SEO agency would like for you to take advantage of all of its services. But in some instances, it may not be necessary. Make sure you partner with an SEO agency that is transparent and encourages a discussion about your law firm's short and long-term goals before identifying a strategy.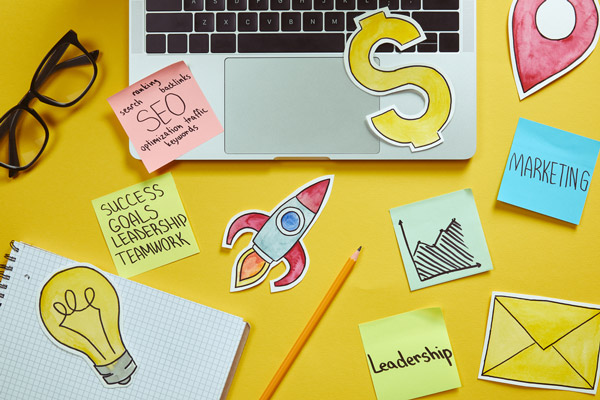 Don't fall for a magic SEO bullet.
There is no magic SEO bullet that can catapult your website to the top of search engines immediately. Organic SEO takes time and effort, which is one of the reasons it has so much value in Google and other search engines. The average time you can expect to wait before you see results from your SEO efforts is around four months to a year.
When an agency employs SEO practices that sacrifice quality for quantity, serious repercussions can come along with it. That's why your law firm must use its best judgment when selecting an agency. Your agency of choice shouldn't be trying to cut corners and it should know what it is doing— so you can avoid the humiliation of receiving a Google penalty later on.
A Google penalty is a negative mark a website receives for violating standard online marketing and SEO guidelines. There are two types of penalties that exist.
Algorithmic Penalties
These penalties refer to algorithm-based violations. An algorithm is a system that analyzes the content on your website to determine its placement in search engines. There are eight major algorithms—Bert, Google Core Updates, Hummingbird, Medic, Mobile, Panda, Penguin, and RankBrain.
Manual Penalties
These penalties refer to security, content, and quality violations, such as black hat SEO. This form of search engine optimization aims to manipulate search engines by employing tactics like keyword stuffing, duplicate content, invisible text, and unethical linking practices.
Are you entertaining the idea of signing on the dotted line with a law firm SEO agency that promises top-of-page placement and overnight results or makes other outrageous claims? If so, it could result in either of the two things—a Google penalty or a broken promise.
Do ask questions before making your final decision.
A law firm SEO agency's main objective is to sell its services to you, not assess if it will be the best fit for your law firm. This makes it your firm's responsibility to do the proper vetting to assure an agency's product and your objectives are in alignment. There is no better way to determine if a legal SEO agency will be right for you than to ask questions.
Below are a few questions that are commonly asked before deciding to work with a law firm SEO agency:
What makes your agency stand out from other law firm SEO agencies?
How do you plan to help our law firm accomplish its goals?
Do you outsource any work?
Can you customize SEO services for law firms?
How often can we expect to receive updates or reports?
Many of these questions are designed to help you get a feel for the agency's process and how well it communicates with its clients. As you continue to shop around for an SEO agency, make sure you are asking these questions and comparing the results to narrow down your options.
Don't hire a legal SEO company that works for a competitor.
When you stop and think about it, your law firm probably has more competitors in the area than it has SEO agencies. But that's no excuse to hire your friendly rival's go-to SEO company. You're probably wondering how is that even ethical? It is. Several law firm SEO agencies will accept more than one business in the same industry. On the other hand, some law firm SEO agencies restrict how many law firm clients they can receive per area or zip code.
Another reason hiring a legal SEO company that works for a competitor might not be a good idea is because it could ignite a war between your law firm and a competitor. Wouldn't you feel betrayed if you found out your SEO company was working with an agency in your area that is catching up to you in local search results? Even though retaliation is petty, it is still possible.
An Overview of the Dos and Don'ts of Hiring a Law Firm SEO Agency
Finding and hiring the right law firm SEO agency can be challenging. But it can make the process much easier when you already have an eye out for common red flags. When your law firm goes into it knowing what to look for, it can be more confident in its decision and provide peace of mind knowing you've made the right decision.
Now that you are familiar with the dos and dont's of hiring a law firm SEO agency, you can use this knowledge to your advantage and navigate your hiring journey with ease.