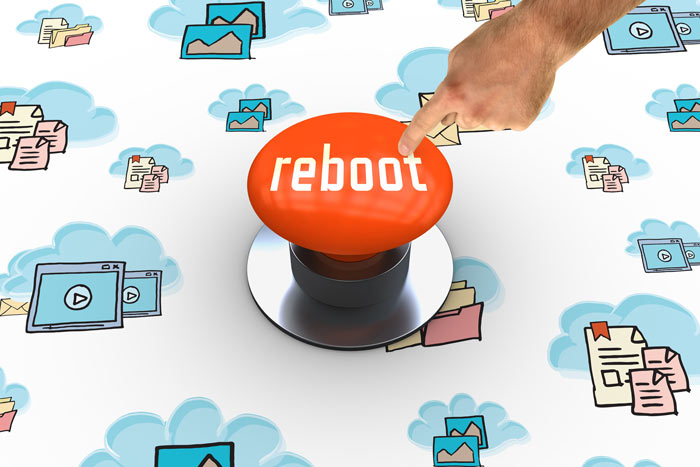 Rebooting a business after being closed for almost five months might seem as foreign now as shutting down did in the early spring. Even though you've likely been waiting for your local government to allow businesses to reopen, now that the time is arriving (or may arrive soon, depending on where you are), you might feel a level of uncertainty.
No one in this generation has ever faced a situation like this, so nobody has a playbook. Any plan to come back fully online after or during a pandemic will require a level of flexibility. Many businesses will be operating on a trial-and-error basis, navigating uncertain financial futures amid a devastated economy.
Fortunately, even in a commercial environment where everything looks and feels different, you can call on traditional business wisdom to begin your reboot. Using a combination of assessment, data analysis, and adaptability, along with the aforementioned flexibility in your short- and long-term planning, you can get your company up and running in a world vastly changed by COVID-19.
Make physical changes to facilities
Businesses are reconfiguring workspaces, renovating showrooms, and adopting safety measures to encourage social distancing. Before you start the reopening process, take stock of what changes you'll need to make. This way, you have a full picture of what you'll need to do and what it'll cost.
If you need to do some demolition — or even just some major decluttering to make room for social distancing — you can rent a large dumpster to help streamline the process. Depending on your location, you can have one delivered and picked up hands-free for about $250.
Inventory your assets
Next, do an honest assessment of any assets you have. Along with your current infrastructure, you'll want to appraise your inventory, contacts (are your vendors and/or partners open?), personnel who are willing and able to return, and any other resources at your disposal that you can leverage.
Once you inventory your assets, you can determine what's been lost permanently, what's a temporary loss, and what's no longer relevant. Operating in a pandemic-changed environment means there will be changes. Determine how much your company will have to adapt and whether it can do so safely and affordably.
Communicate with your staff
Once you learn which members of your team will be able to physically return to work, you'll want to have open and honest conversations with them.
Discuss your expectations — and ask them about theirs.
Ask what they need and/or how you can help them acclimate to the "new normal."
Determine who will continue to work in-house, remotely, or on a hybrid schedule.
Assess what resources they'll need to be successful.
Talk about safety protocols for everyone who sets foot inside the business.
Your employees are undoubtedly wondering about their financial futures and/or if they'll have a job in the coming months. Let them know about any amendments in paid leave policies and supplemental programs to support their mental and physical health, along with transportation or child-care provisions. This will be especially important to parents in your workforce since many children will be attending virtual or half-time in-person classes this fall.
The more honest and transparent you are with your team, the more likely they are to give you the same courtesy.
Stock up on PPE
In the current climate, workplaces need to be stocked with personal protective equipment (PPE) to help curb the spread of the virus. Make sure your employees all have access to masks, hand sanitizer, hand soap, disinfectant wipes, and gloves. Studies have found that employees who use sanitizer at least five times each workday are about 67% less likely to get sick. If customers and/or other people routinely enter your place of business, be sure you have enough supplies for visitors, as well.
TIP: Post clear signage at your entrance and throughout your workplace so visitors under (stand any requirements they'll need to follow and precautions they're required to take.
Investigate new sales and marketing channels
The coming months (possibly years) will be a time of economic uncertainty. If your company depends on a single sales and/or marketing model, this reduces your chances of success. As you reopen, look for ways to diversify your business options without straying too far from your core principles. Things you can do include:
Building a newer, upgraded website that accommodates e-commerce.
Selling items that are currently in demand. (Be sure you can link up with suppliers that can meet this demand.)
Establish a stronger — and active — social media presence.
Start LinkedIn conversations to connect with potential customers and partners.
Online sales have boomed during quarantine, so don't miss out on this opportunity for new streams of revenue. If you let the opportunity pass you by, your competitors will get all the action.
Look for savings opportunities
Going forward, you may need to cut costs to sustain your business in a challenging economy. You can scale back on production costs, look for ways to streamline transactional processes, and see if your suppliers or vendors are offering discounts in exchange for longer contracts.
Leave no stone unturned, as even small savings add up. For instance, if you're adjusting your company fleet, go for manual transmission cars. Since they're less in demand, they'll save you at least $1,000 per car. Then you can make a team-building exercise out of teaching everyone how to drive a stick shift! (You can even do this online.)
The changes you'll need to make in the post- (or mid-) pandemic era will depend upon your business model and the size of your company. Generally, you'll want to explore scenarios for short- and long-term planning. See where you are now and imagine realistically where you'd like to be next year. Things will likely continue to evolve over the next several months, and you'll want to have game plans for different scenarios as the pandemic unfolds.
By Jessica Larson, SolopreneurJournal.com