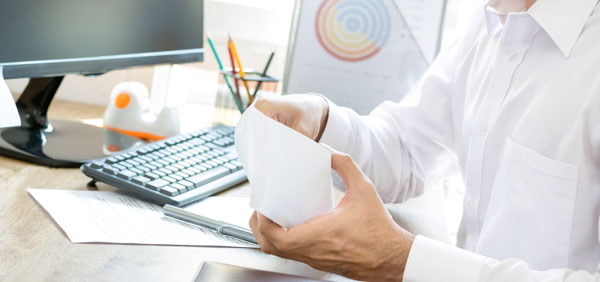 A registered agent, a resident agent or a statutory agent (the three terms are interchangeable) is defined by United States business law as a business, or person, designated to receive service of process on behalf of a company against whom a legal action is brought.  To put it another way, when you appoint a registered agent, you are providing the public with an indirect but efficient means of contacting you about a legal issue. The agent then makes sure that you receive the document within a reasonable timeframe.
This is to your benefit. For contrary to what many people think, lawsuits generally start, not in the courts, but after a failed attempt at a resolution. It is thus crucial to be promptly notified when someone wants to contact you about a legal matter.
A registered agent always maintains an active status with the state as well as a functioning address where someone can sign for service of process. This is important, given that businesses move all the time, branching out as they grow, or responding to other business imperatives. Along the way, mail may be lost as their addresses change. Meanwhile, smaller businesses may close for holidays or vacation periods or may not have someone available at all times to sign for documents or claim the mail. Maintaining an active registered agent will ensure that wherever your business moves or however much it grows or changes, you will always receive pertinent legal documents in a timely fashion.
Automation has made the process more efficient. Thanks to the internet and email, your agent can often forward your documents the same day they are received. This gives you more time to strategize and come to a mutually beneficial solution, saving the expense, time and trouble of settlement through the courts.
In other words, a registered agent helps keep your business in business!
Some states do not require that the business have a physical address within the state but DO require you to have a registered agent within that state. Some states allow a business entity to act as its own agent; others do not. Blumberg can help guide you through the process of deciding whether you need a third-party agent for your business.
A last tip: it's a good idea to designate a point person within the firm who will receive all official documents. This ensures that nothing falls through the cracks. Such documents range from state notices to tax payment requests to letters attempting to resolve an issue to legal documents, whether sent directly or through your resident agent.
Blumberg registered agent service acts as your business' point of contact within the state. When the secretary state needs to communicate with your business, send tax forms or annual report information to your business, Blumberg handles everything.
Order Registered Agent Service
I have spent my career researching ways in which I could increase search traffic, rankings, and revenue in a very niche market that sells legal services and law office supplies. I direct a team that oversees social media, digital and print advertising, SEO, graphic design, web programming, print and catalog creation, typesetting, blog writing, photography, and anything a marketing department needs.