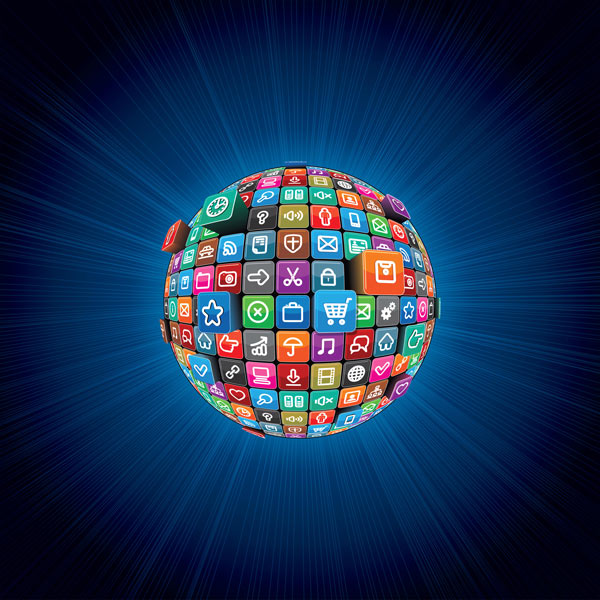 A web portal is a means of accessing multiple websites via the main website.  
It is, essentially, a "gateway" to other related (and sometimes unrelated) sites.  Web portals were created to enable a user to easily locate and access services, functions, and information that would otherwise be more cumbersome and time-consuming to find.  By branching into various sites through a portal system, a user can find information in a more organized fashion. It would also create a simpler way to engage in that websites various functions without leaving the home website.
Web portals are useful to research related topics or find related services from one central site.  For example, government websites generally contain portals to access its many departments and divisions.  When a user enters a web portal homepage, there is usually a "drop-down" menu of the different services and information pages that are available on that website.  Alternatively, there may be links to other related pages within the body of the webpage. Sometimes those links will take the user to other pages created by or sponsored by the home page entity.  Often, however, those links will take a user to related sites or articles by other entities or providers.
Web portals are also commonly used by private companies to organize their offered products and services.  Portals provide integrated access to different aspects of a company and make it simpler for a user (potential customer) to research all the company offers without leaving the business website.  It also allows a company to offer a user a means to access a private part of the company's website via a user ID and password. It is this last feature that provides the greatest benefit of a web portal system for a company looking to offer its products and services.  Rather than forcing a customer to leave the company's website to make a purchase or use a service, the portal allows the company to "keep it all in the family".
Often, these portals can be used to access a customer's own information.  Portals such as Blumberg's JULIUS® enable registered agent customers with a secure ID and password to view his/her company's information.  By entering the JULIUS® portal, a user can view any service of process served upon his/her company, annual reports, account information, invoices, and other information.  
One of the benefits of a portal system like JULIUS® is that it allows for the possibility of future expansion to provide a greater scope of information and functioning. 
Find out more about Blumberg's portal for Registered Agent customers.