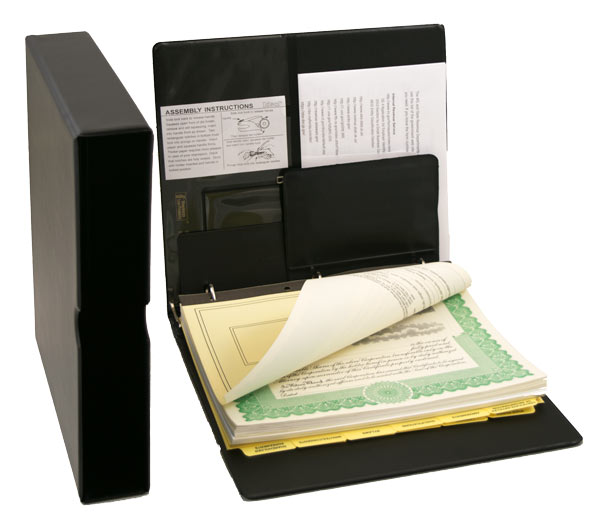 When you go to the trouble and expense of creating an LLC or Corporation — instead of operating as a sole proprietorship or partnership—you are doing so in order to avoid being personally responsible for the debts of the business and claims of third parties or employees against the business. An LLC or Corporate Kit is a highly efficient, time-honored way to way to help ensure that this crucial goal is indeed carried out.
Corporate laws require certain formalities to be followed on an annual basis. Courts and tax authorities have a right to review compliance with these laws—when, for instance, there is a claim that the owners operated the business as their own personal pocketbook or failed to follow the formalities that establish that the business is run objectively.
On occasion, courts pierce a company's "veil" in an attempt to hold the owners personally liable. Objective, contemporaneous records of the activities of the company are a key defense against such claims, demonstrating the independence of the business from the personal affairs of the owners. While corporation laws require a more stringent record, an LLC—which by law can be managed less formally than a corporation—also greatly benefits from objective management.
To help their clients ensure compliance, law firms have long provided their corporate/LLC clients with record books. These record books enable companies to maintain annual minutes of actions taken by the directors, shareholders, or members. Or enable the managers of LLCs to make a record of meeting notes, contracts, health plans, 401Ks, the purchase or lease of real estate, and other important actions taken during the year. 
Well-maintained record books are not only a matter of professionalism and convenience but of personal peace of mind. Imagine the difficulty and expense (including accounting and legal fees) of establishing objective management when records are piecemeal and scattered. 
Blumberg offers a broad selection of these record books. Called corporate or LLC kits, they are designed especially for such records, with helpful section-dividers that organize the contents. They are an excellent place to retain the share or ownership certificates, transfer ledger, and records of transfer, the minutes & by-laws or operating agreements, annual and succeeding minutes, and the company seal. We also offer a digital corporate kit.
Knowing that your Corporate or LLC kit is an emblem of your business, we have designed an array of kits to suit different tastes in a wide price range that looks good on the shelf and withstand time and usage. Our Corporate and LLC Kits hold the Company Seal in a pouch fitted onto the rings and our patented Tell-a-Seal™ label.
Blumberg also offers thumb drives that provide a protocol to review the activities of the past year and include many of the forms needed to create an objective record. Look for the Corporate Manager (Item 4830) and the LLC Manager (Item 4831).