Ransomware attacks are rising, big law firms and small solo practitioners firms are equally both at risk. Experts believe up-to 1500 companies across the U.S. have been targeted this year alone.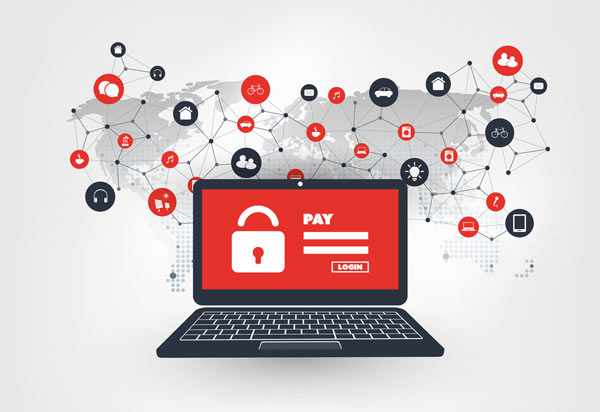 What is Ransomware?
It is called ransomware because one must pay to get one's files decrypted. It is an advanced form of malicious malware that can encrypt all data saved within a victim's computer, making it impossible to decrypt your files. It also can scramble all your file's names, making it a lot more difficult for the victims to distinguish the infected files. In many cases, you lose all your data.
How does one get ransomware infected?
Spam email is the most typically used method by ransomware creators to send out attacks to potential victims. The spam email may look like it is coming from a legitimate email address; it tries to imitate the institution. These emails contain links and or attachments. As soon as you click links or download attachments, ransomware starts working encrypting data.
What can you do to keep your firm safe from attacks?
Educate the employees of your firms. Employees can serve as the first line of defense to combat online threats and can actively help stop malware from infiltrating your firms's network. Make sure employees never open an email from an unknown sender. If they think they know the sender and the email makes no sense, do not open the email. Contact the person sending the email to make sure they are sending it. If an email has links, it is a best practice not to click them unless you are sure it is legitimate and known to the sender.

Manage the use of the firm's software. Restrict ability to install and run software applications on network devices by your employees.

Employ a backup and data recovery plan for all files. Backups are essential for decreasing the impact of potential attacks, preferably in the cloud and/or on an external hard drive. If you can restore all your critical information and files, then the need to pay the ransom is a moot point. There are many cost-effective solutions from Google Drive, Apple's backup, and Dropbox.

Make sure all devices are up to dated. Ensure antivirus and anti-malware solutions are set to update automatically and make sure every device in your law firm uses the latest software and operating systems updates as security patches are a top priority.
Conclusion
Stay Alert and Vigilant! Cybersecurity is never a hands-off element of running a law firm. Instead, it is an ongoing process that includes frequent software updates and conversations with your employees about staying protected. Lastly, make sure your firm has a plan in place for backing up and restoring your systems in the event of an attack.
I have spent my career researching ways in which I could increase search traffic, rankings, and revenue in a very niche market that sells legal services and law office supplies. I direct a team that oversees social media, digital and print advertising, SEO, graphic design, web programming, print and catalog creation, typesetting, blog writing, photography, and anything a marketing department needs.