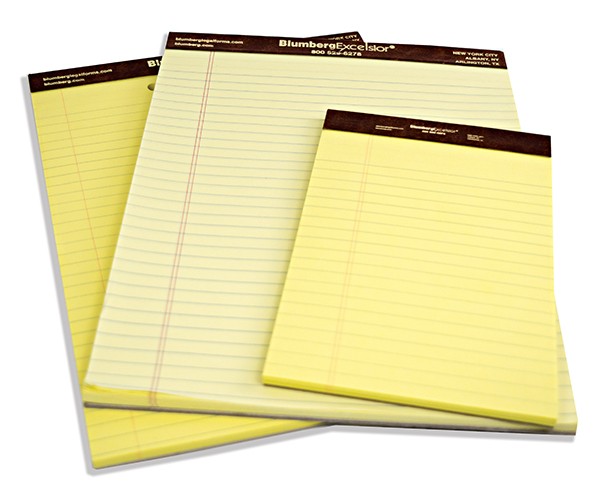 To understand why lawyers in the US use legal pads, we need to first know the history of the pad.
The legal pad was invented by a paper mill worker, 24-year-old Thomas Holley, in Holyoke, Massachusetts around 1888. Holley came up with the idea from his frustration from having to pick up, at the end of the day, the tons of substandard paper scraps that littered the mill floor. He cut the scraps into the same size and stitched them together to make a unified stack of papers, or pads. Since the paper was essentially trash to the mill, they could sell the pads at low prices. Holley's idea was so successful that he quit his job at the mill and started selling pads full time through the company he created, American Pad and Paper Company, or AMPAD. AMPAD would collect scraps from the local mills and manufacture and sell the pads. In the year 1902, a prominent businessman modified the paper pads by sticking all the halved paper sheets on a sheet of cardboard. Later in 1900, a judge in Holyoke, seeking spaces to write his notes, asked his assistant to find or create a writing pad with a margin on the left side of 1.25". That request encouraged Holly to add the vertical margin on the left side of the paper to write side notes and indexed revisions. This is what we know today as the legal pad. Holley's company still exists and they still manufacture notepads in a variety of sizes, shapes, and colors.
Dying the paper yellow would have been a poor business decision for Holley, as it would have increased his prices. It's for that reason that it's not believed that he was the one who started the tradition of yellow pads. So how did they become yellow? There is no definitive answer but many theories. One is that research in color psychology can back up the claim that yellow stimulates the mind. Therefore yellow was chosen for those in the legal profession because it stimulated their creativity and mental capabilities. A second theory is that yellow provides a background that contrasts well with black ink without glare, making text easier to read and providing a professional feel. And a third theory is that Holley or his successors eventually decided to dye the paper to hide the fact that the pads were made from scraps of varying ages and quality, and yellow was the cheapest or most readily available dye at the time.
Why do lawyers use legal pads? The reasons vary:
Lawyers require a lot of paper for keeping track of different cases,
taking notes, drafts, etc. Using a lot of paper for their work and spending a lot of money on premium quality paper isn't a wise thing to do from a financial perspective. Therefore, lawyers started using custom legal pads with yellow colors, and such writing pads quickly became prevalent.
Most lawyers use yellow-colored writing pads because they have to deal with lots of documents, and the handwritten notes on yellow pads stand out among the pile of white-colored documents. When reviewing the documents in a client or legal matter file, the attorney's notes were easy to differentiate from other documents as they were yellow. Often strategies, reasoning, rationale, etc. were more easily discerned than from reading through the formal pleadings and correspondence.
The yellow color on paper pads is soothing to the eyes as the paper does not hurt the eyes under bright lights.
Small legal pads and notepads help people in keeping track of tasks in chronological order, and it is very easy to access them when you are in a hurry and don't have access to wi-fi or the internet.
Original work versus copies of documents are easily color-coded without any work. Yellow stands out among the photocopied pages.
Tradition.
Ultimately, what makes a legal pad a legal pad is the red vertical line on the left side that creates a 1.25" margin. It can be any color, any length or size and the lines can be any width. It's that specific margin that makes it a legal pad. Although you can buy them in the length of a legal brief—8.5" x 14"—the length of the paper has nothing to do with why we call it a legal pad.
Despite the prevalence of digital note-taking, it seems unlikely, however, that the yellow paper will ever vanish entirely. Click here for our selection of premium legal pads.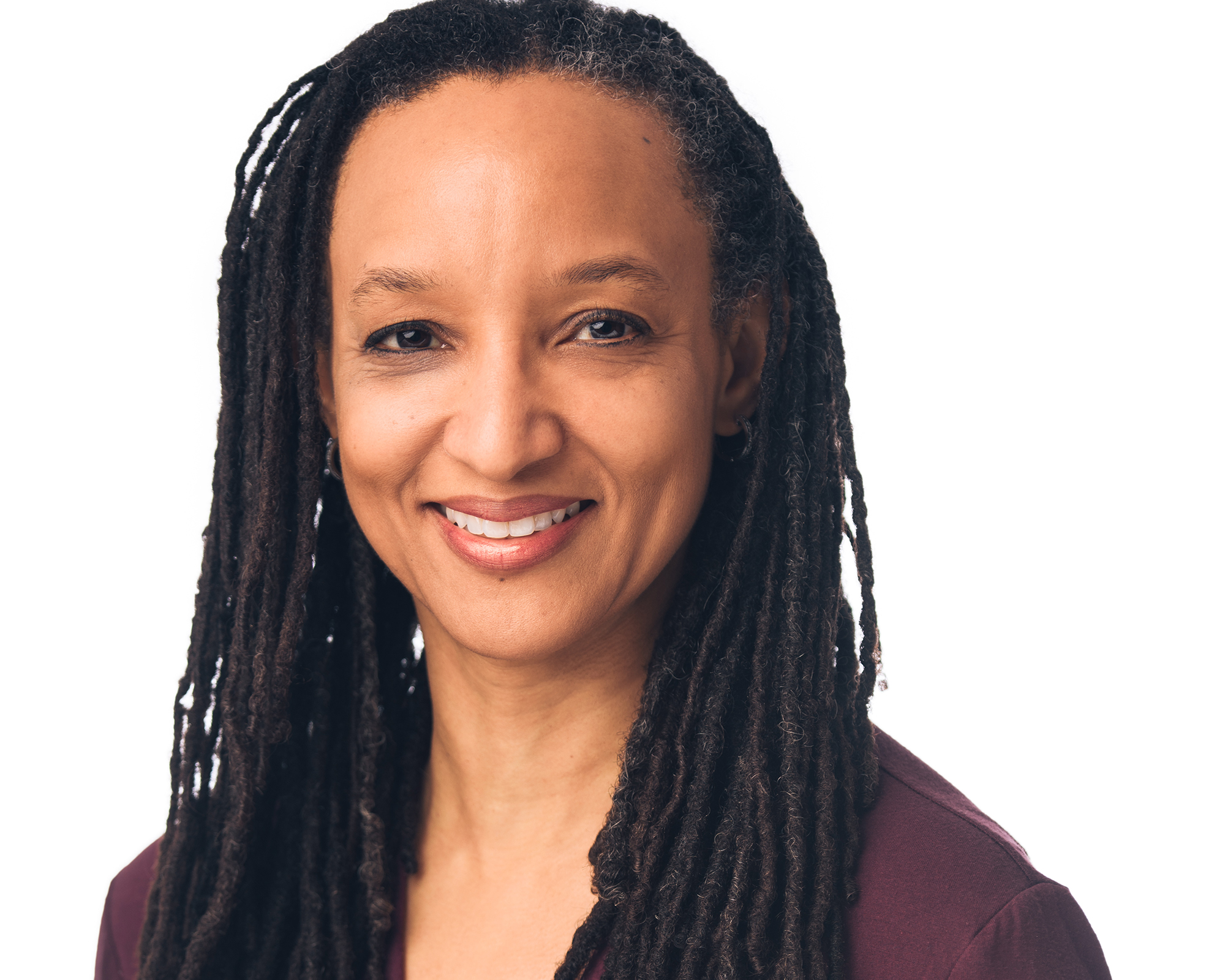 I combine eye-catching and engaging visuals with compelling and appealing copywriting, making appropriate adjustments based on analytics and the success of the campaigns. My training in graphic design, animation, and storytelling has instilled in me the ability to creatively problem-solve, both visually and in writing. Always with an eye to the consumer's needs want and concerns, I identify ways to improve brand recognition and drive engagement and purchases.